Gabions are woven by machine into a grid and linked together to form the complete gabion, mostly used in the works to protect the shore against erosion as types of retaining wall.
The gabion are made of flexible grids which allow the gabions to withstand great upheaval, with excellent application in weak soil.
Flexible wire mesh shall be hexagonal woven mesh with the joints formed by triple-twist which does not unravel if cut. The edges of the grid are bordered by larger diameter strands that ensure it is not stretched. The wire is composed by 3 layers: a steel core, the coating (galvanized), PVC-coated.
Dây được cấu tạo bởi 3 lớp: lõi thép, lớp phủ (mạ kẽm), lớp nhựa PVC.
1. STEEL WIRE
Mesh, selvedge and lacing wire are mild steed, galvanized by heating method, ensuring the weight of zinc coating layer from 200-280g/m2 for heavily galvanized steel and 50-60g for normal galvanized steel.
Ordinary steel wire with steel core diameter : 2.2mm, 2.7mm and 3.0mm.
Ordinary edging steel wire has a diameter of steel core: 2.7mm, 3.0mm, and 3.9mm.
Tolerance of diameter galvanized steel yarn conform to the following standard: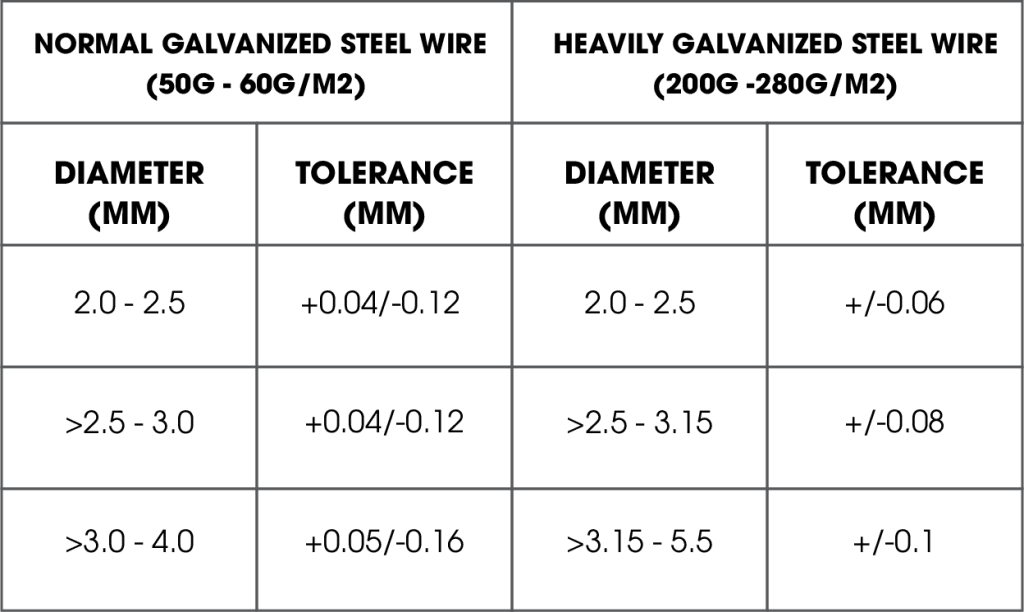 2. PVC-COATING
PVC-coated is coated with extruded hot melt technology, adheres to the steel core, protects the steel layer inside from the impact erosion of alum water, seawater.
Nominal thickness of PVC-coated is 0.5mm with tolerance +/-0.05mm.
STANDARD SIZE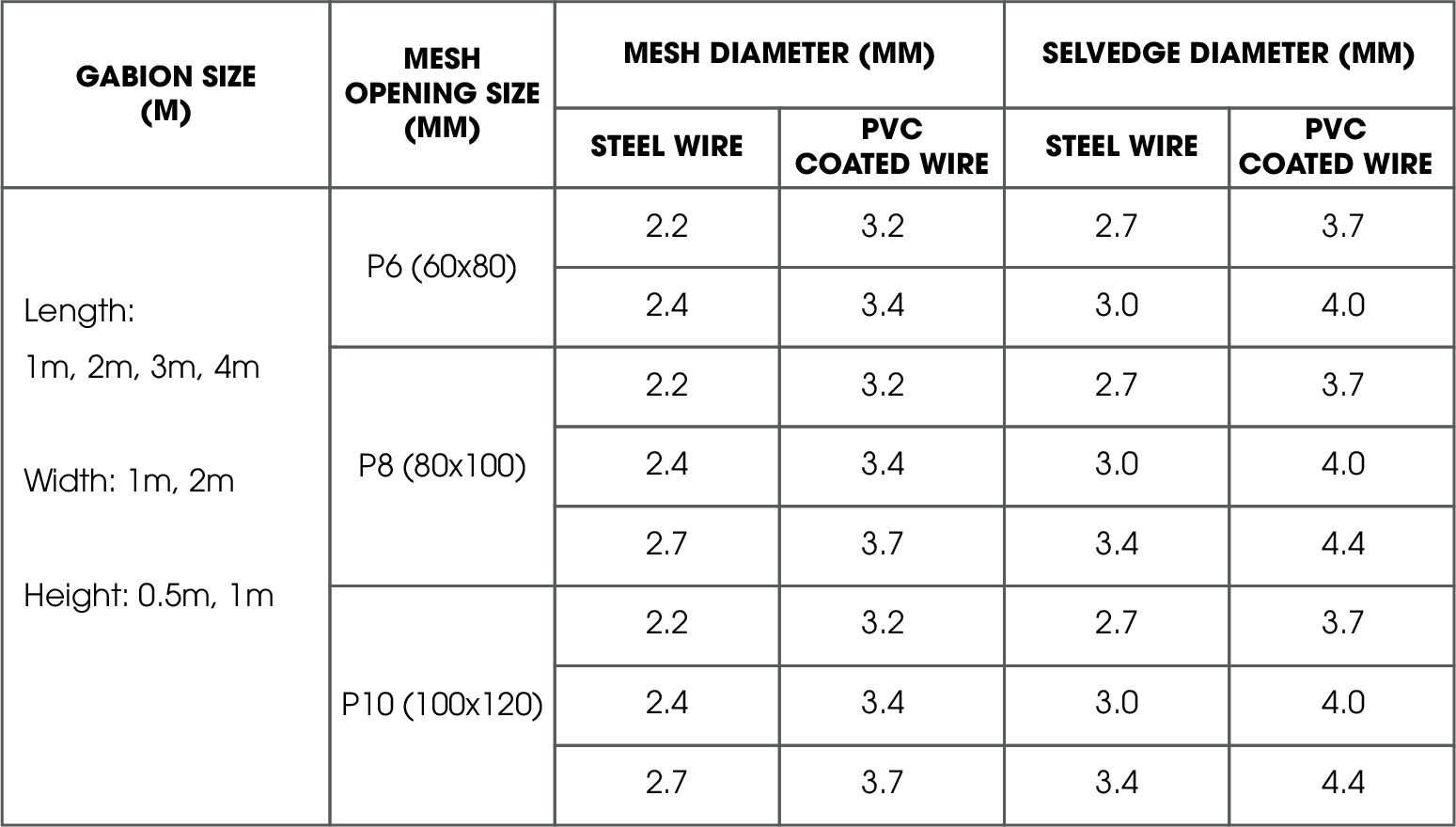 TOLERANCE OF MESH OPENING: Height +/-10%; Width: +/-5%
TOLERANCE OF GABION SIZE: Length, width, height +/-5% Manufactured according to customer's technical requirement
Against wolves of rivers and seas
Tiling roof and channel lining
Embankment dams, rivers and water slope
Retaining walls