Geotube produced by APT factory is a large tube made from the high-strength Polyester or Polypropylene woven geotextile which is resistant to the seawater environment, ultraviolet (UV) and pH.
APPLICATIONS - ADVANTAGES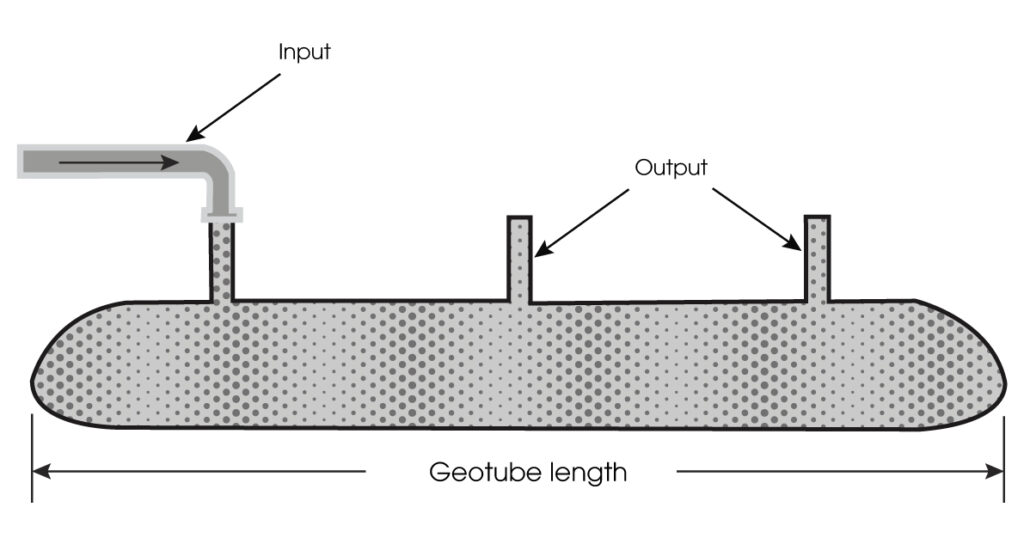 ADVANTAGES
Application of many coastal terrains.
Simple installation.
Low cost.
Environmentally friendly and long life.
APPLICATIONS
Jetties and groynes.
Embarkment.
Sea shore protection.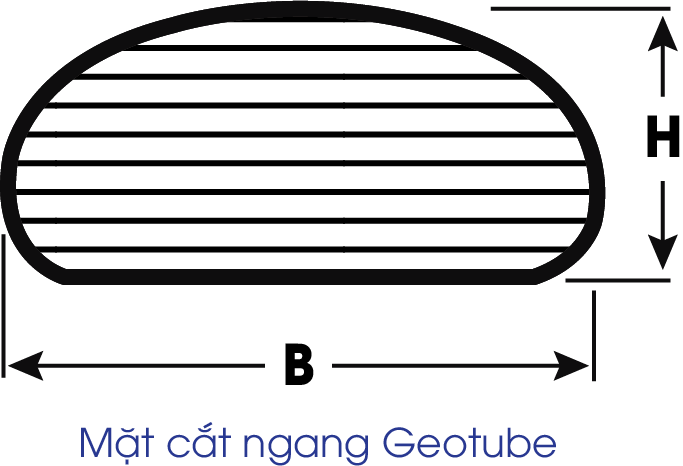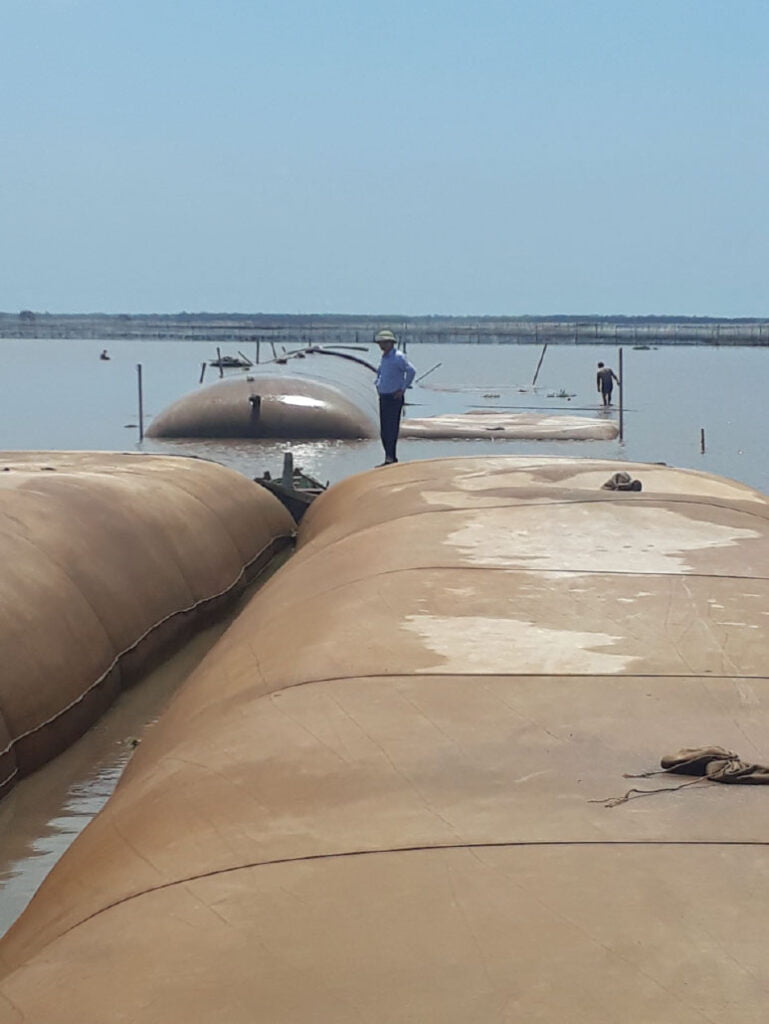 SPECIFICATION APT - GEOTUBE 135G